Bernardo's Mexican Restaurant - Granite Bay Bernardo's is the best choice for Authentic Traditional Mexican Food in the Roseville, Granite Bay area.

El Sombrero Taqueria - Roseville Get 2 - FREE Taco's with Purchase of 1 Regular or Super Burrito & 2 Drinks

Ciro's Pizza Cafe - Citrus Heights Each one of our famous hand-tossed pizzas includes virgin olive oil, Italian spices, our Classic red sauce and fresh Gilroy garlic. We are committed to creating the finest pizzas and sincerely appreciate your business.

Xochimilco Mexican Restaurant Heat things up at Xochimilco! Student Pronto Lunch Special... Only $5.95 - Until 3pm Mon ~ Fri

Knucklehead Hot Dog Diner BOGO! Buy One Hot Dog and Two Fountain Drinks and Get One Hot Dog of equal or lessor value for Free!

Pizzazz Italian Bistro Pizzazz Italian Bistro provides family food and fun at affordable prices. Our servers are ready to take your order, so stop by or give us a call today!

Mountain Mike's Pizza - Auburn Blvd Student Discount: Two for One: Buy Any Large Specialty Pizza at Regular Price and Receive a FREE 1-Topping Medium pizza. + tax

Kmart - Auburn Blvd Kmart LocalAd is the easy way to find deals at your local store. From the comfort of your computer, mobile device or tablet, you can browse weekly deals, preview future offers and discover special discounts only available at your store.

Justin's Roseville Car Wash Center Customer appreciation day... every Wednesday! Full Service Car Wash Only $9.99

Dave's European Motors - Orangevale At DAVE'S European Motors you will receive the same high-tech service you would expect from any reputable Mercedes, BMW, Audi, Volkswagen, Volvo, SAAB, or MINI dealer.

Lotus Massage and Spa - Roseville Get a 1-Hour Massage Treatment - 30 min Foot Massage and 30 min Body Massage - Only $18.99

Lotus Massage & Spa - Folsom Your Special Offer: One Hour Foot & Body Massage - $18.99 * (30 min Foot & 30 min Body Massage)

GM Repair Center of Roseville We are a full service facility and specialize in engine repair, brakes, suspensions, maintenance, electrical and most aspects of vehicle repair. We have waiting room with Wi-Fi, and offer shuttle service if needed and vehicle washes after service. We are the best auto repair shop in Roseville, CA.

Abandoned Vehicle Program We offer a FREE service to landlords and property management companies to remove abandoned vehicles. We will meet with you to teach you the California State guidelines and leave the proper signs and forms with you to help protect your legal rights. To dispose of apparently abandoned property without risking liability for damages to the landlord, a landlord must follow the steps. We teach you those steps! We will also remove those abandoned vehicles from your property a no charge to you.

All Valley Tow and Transport We will thrive to provide timely, courteous, and friendly service in the safest and most professional manner.

Burger Max Burgers, Fries, Shakes, Ice Cream, and Beer Menu. Now Open! Monday - Saturday 10:30am - 8:00pm

Zaytoon Market and Deli We carry; Arabic, Greek, Persian, Armenian, Middle Eastern Foods & Grocery. Fresh Pita, Lavash, Afghani Breads, Fresh Produce, Hookah Tobacco and Supplies. We are located on the corner of Rocklin Rd. and Sierra College Blvd. across the street from Sierra College.

Little Caesars Pizza - Citrus Heights We offer the Best Quality and Lowest Price Pizza in the Citrus Heights area!

Chasers Sports Bar Chasers is a fun neighborhood sports bar where everyone from all different backgrounds can come and be themselves.

Mels Original Diner Take a scroll down memory lane, or better yet, jump in the car and cruise over to your local Original Mels and escape to a time when fun was allowed, the food was simple and delicious and the service was friendly and fast.

Titan Insurance - Roseville Get the low cost auto insurance you need that fits your budget from Titan Insurance. Request a cheap auto insurance quote to find out how much you can save.

Zaytoon Mediterranean Market and Deli We carry; Arabic, Greek, Persian, Armenian, Middle Eastern Foods & Grocery. We also have Fresh Pita, Lavash, Afghani Breads, Fresh Produce, Hookah Tobacco and Supplies. We are located on the corner of Rocklin Rd. and Sierra College Blvd. across the street from Sierra College

Hooters Daily Late Night Happy Hour! Night Owls enjoy LATE NIGHT HAPPY HOUR with half-off food and drink specials, beginning at 8PM DAILY.

Harbor Freight Tools Stop by one of our stores today and discover why Harbor Freight Tools is the place to go for all of your tool needs.

Virtual Mall Deals, Discounts and Coupons Shop Online... and Save Money! Over 100 Stores... and still growing!

Sacramento's Best Rx Sac Best Rx Savings Program has been designed to lower the cost of prescriptions for the residents of Sacramento County.

Lucky 21 Inspired by New York City, Lucky 21 is a local fashion destination with the newest trends & cutting edge styles.

California Dental California Dental is committed to offering the best value for the member's dollar with some of the most comprehensive schedule of covered benefits, the lowest co-payments (cost) for treatment, the largest selection of dental providers, and our Service Representatives are committed to being the best in the industry.

i Spy Connect There are so many applications for iSpy and people are using it in so many different ways that i'm constantly amazed by the stories I hear - from whale watching, to storm monitoring, meteor showers, protecting top secret documents and yes, even the odd UFO!

Republic Wireless Republic Wireless is an innovative new mobile provider, spearheading a wireless freedom movement to return value and control of the smartphone experience to its members.

Gingers Restaurant Ginger's Restaurant in Roseville, serves classic American breakfast, lunch and dinner in a beach setting. Happy hour is Monday thru Friday 4pm to 6pm, breakfast is served all day long, there is a large tropical patio with palapas, and a private dinning room available for your events.

Wok on Fire Chinese Restaurant Conveniently located just a few blocks from highway 80 and about 1 mile from the Sierra College campus, Wok on Fire is a comfortable restaurant that is guaranteed to provide a relaxing evening.

SADC State Employee Discount Card The card is FREE to State employees and they have the option of searching our Sacramento Area Discount Card website for local Merchants or simply visiting the Merchants listed on the "Sacramento Area State Employee Discount Card" to take advantage of their Money Savings Offer.

&&
Simply

TAP

on any image to see your Discounted Offer!
Special Offers in Folsom and El D

orado Hills

Special Offers in Orangevale

Special Online Shopping Offers

Special Offers in Roseville

Special Offers in Granite Bay
Special Offers in Rocklin
Special Offers in Rancho Cordova
Special Offers in Citrus Heights

Special Offers in Auburn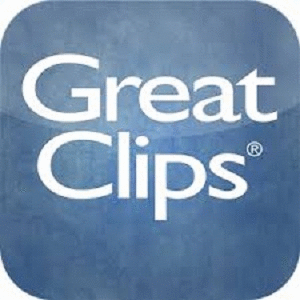 Special Offers in Lincoln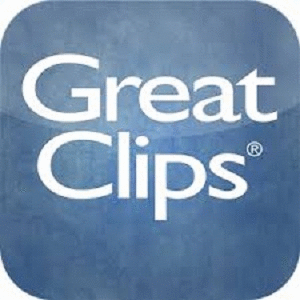 Special Offers in Sacramento

Special Offers in Down Town Sacramento
Special Offers in Natomas
/a
Recently Added Coupons
State Employees show this card to the Merchants listed on the card to save money on their purchase.

click to copy & open site

Expires in 5 years

The card is FREE to State employees and they have the option of searching our Sacramento Area Discount Card website for local Merchants or simply visiting the Merchants listed on the "Sacramento Area State Employee Discount Card" to take advantage of their Money Savings Offer.

---

Partnering Merchants are added to a Sacramento Area branded

click to copy & open site

Expires in 5 years

Partnering Merchants are added to a Sacramento Area branded "Discount Card" card and distributed to the consumers in the greater Sacramento Area.

---

Tuesday nights ("Family Fun Nights") the cost is lowered to $5.00/adult and kids 11 and under are FREE

click to copy & open site

Expires in 12 months

Spend some quality time with your family and see a movie at a drive in

One of the last operating Drive-Ins in the central valley, and one of the biggest still running films on the west coast. The Sac 6 features first-run films seven nights a week, as double features for $7.25/adult and kids 11 and under are FREE. On Tuesday nights ("Family Fun Nights") the cost is lowered to $5.00/adult and kids 11 and under are FREE. Sound is broadcast by low power FM transmitters to your car stereo.

---

Lunch Menu fron $4.95

click to copy & open site

Expires in 10 months

Wok on Fire Chinese Restaurant is located on Granite Drive in Rocklin just off HW 80 and Rocklin Road.

Conveniently located just a few blocks from highway 80 and about 1 mile from the Sierra College campus, Wok on Fire is a comfortable restaurant that is guaranteed to provide a relaxing evening.

---

Present our coupon and Save $5.00 off any ticket of $25.00 or more. See Details.

click to copy & open site

Expires in 9 months

Winner of 5 Awards!

Ginger's Restaurant in Roseville, serves classic American breakfast, lunch and dinner in a beach setting. Happy hour is Monday thru Friday 4pm to 6pm, breakfast is served all day long, there is a large tropical patio with palapas, and a private dinning room available for your events.

---

Republic Wireless offers unlimited data, talk and text service for only $19 per month, with no contract.

click to copy & open site

Expires in 9 months

Republic Wireless is an innovative new mobile provider, spearheading a wireless freedom movement to return value and control of the smartphone experience to its members.

---

iSpy is Open Source Software! We charge for remote web access and SMS/ Email alerts (from ~$5 a month).

click to copy & open site

Expires in 5 years

Monitor your home, business or machinery from anywhere in the world from your PC or Mobile Device!

There are so many applications for iSpy and people are using it in so many different ways that i'm constantly amazed by the stories I hear - from whale watching, to storm monitoring, meteor showers, protecting top secret documents and yes, even the odd UFO!

---

California Dental can provide you with basic dental coverage starting at $7.95 a month

click to copy & open site

Expires in 8 months

See our affordable individual and family dental plans. Plans start at only $7.95 per month!

California Dental is committed to offering the best value for the member's dollar with some of the most comprehensive schedule of covered benefits, the lowest co-payments (cost) for treatment, the largest selection of dental providers, and our Service Representatives are committed to being the best in the industry.

---

FREE Shipping Offer

click to copy & open site

Expires in 8 months

Inspired by New York City, Lucky 21 is a local fashion destination with the newest trends & cutting edge styles.

---

Save up to 75% off generic medications, with overall average savings more than 40% across brand and generic medications combined!

click to copy & open site

Expires in 8 months

Everyone can participate! In addition, there is no membership fee and the card is ABSOLUTELY FREE!

Sac Best Rx Savings Program has been designed to lower the cost of prescriptions for the residents of Sacramento County.

---

Shop Online... and Save Money! Over 100 Stores... and still growing!

click to copy & open site

Expires in 5 years

Shop Online... and Save Money! Over 100 Stores... and still growing!

---

View our monthly ad...

click to copy & open site

Expires in 8 months

View our monthly ad...

Stop by one of our stores today and discover why Harbor Freight Tools is the place to go for all of your tool needs.

---

1/2 Price Appetizers - 8pm to close

click to copy & open site

Expires in 8 months

Daily Late Night Happy Hour! Night Owls enjoy LATE NIGHT HAPPY HOUR with half-off food and drink specials, beginning at 8PM DAILY.

---

We carry; Arabic, Greek, Persian, Armenian, Middle Eastern Foods & Grocery.

click to copy & open site

Expires in 8 months

We carry Mediterranean Food and Deli Products

We carry; Arabic, Greek, Persian, Armenian, Middle Eastern Foods & Grocery. We also have Fresh Pita, Lavash, Afghani Breads, Fresh Produce, Hookah Tobacco and Supplies. We are located on the corner of Rocklin Rd. and Sierra College Blvd. across the street from Sierra College

---

Titan offers great insurance for as little as $1 a day.

click to copy & open site

Expires in 8 months

Get the low cost auto insurance you need that fits your budget from Titan Insurance. Request a cheap auto insurance quote to find out how much you can save.

---

See us for Breakfast, Lunch and Dinner!

click to copy & open site

Expires in 8 months

Take a scroll down memory lane, or better yet, jump in the car and cruise over to your local Original Mels and escape to a time when fun was allowed, the food was simple and delicious and the service was friendly and fast.

---

Check out our DAILY DRINK Specials!

click to copy & open site

Expires in 8 months

Located at Madison and Garfield!

Chasers is a fun neighborhood sports bar where everyone from all different backgrounds can come and be themselves.

---

Great prices for your next event!

click to copy & open site

Expires in 8 months

We offer the Best Quality and Lowest Price Pizza in the Citrus Heights area!

---

Save $1.00 off any fresh made sandwich

click to copy & open site

Expires in 8 months

Print Out or Present Coupon from Your Mobile Device and Save $1.00 on any Fresh Made Deli Sandwich.

We carry; Arabic, Greek, Persian, Armenian, Middle Eastern Foods & Grocery. Fresh Pita, Lavash, Afghani Breads, Fresh Produce, Hookah Tobacco and Supplies. We are located on the corner of Rocklin Rd. and Sierra College Blvd. across the street from Sierra College.

---

Print Out or Present Coupon from your Mobile Device and Save 10% off your entire purchase.

click to copy & open site

Expires in 8 months

Print Out or Present Coupon from your Mobile Device and Save 10% off your entire purchase.

Burgers, Fries, Shakes, Ice Cream, and Beer Menu. Now Open! Monday - Saturday 10:30am - 8:00pm

---

We will thrive to provide timely, courteous, and friendly service in the safest and most professional manner.

click to copy & open site

Expires in 8 months

We will thrive to provide timely, courteous, and friendly service in the safest and most professional manner.

---

Free abandoned vehicle removal service.

click to copy & open site

Expires in 2 years

We offer a FREE service to landlords and property management companies to remove abandoned vehicles. We will meet with you to teach you the California State guidelines and leave the proper signs and forms with you to help protect your legal rights. To dispose of apparently abandoned property without risking liability for damages to the landlord, a landlord must follow the steps. We teach you those steps! We will also remove those abandoned vehicles from your property a no charge to you.

---

See our current promotions at Baskin Bobbins!

click to copy & open site

Expires in 7 months

Save $1.00 off any Medium or Large Frozen or Iced Beverage!

---

Get a 25% Discount on your next purchase... See Details

click to copy & open site

Expires in 4 weeks

Get a 25% Discount on your next purchase... See Details

---

$20 off any repair over $100

click to copy & open site

Expires in 5 months

We are a full service facility and specialize in engine repair, brakes, suspensions, maintenance, electrical and most aspects of vehicle repair. We have waiting room with Wi-Fi, and offer shuttle service if needed and vehicle washes after service. We are the best auto repair shop in Roseville, CA.

---